Insights, Thoughts, and News from Laurel Glen
A collection of information and other tidbits intended to help you fully enjoy our wines.
It's All About Location!Comparing Napa Valley and Sonoma Valley Cabernet SauvignonWhen most American wine drinkers think Cabernet Sauvignon, they think Napa Valley. As a former Marketing Director of the Napa Valley Vintners trade association, I can testify to what a...
Recipe by Wine Club Member Mike Haines (Serves 4 to 6) Chicken:8 bone-in chicken thighsKosher salt and freshly ground pepper2 tablespoons olive oil1 large onion, diced1 large green bell pepper, diced2 cloves garlic, sliced2 cups Cabernet Sauvignon2 cups high-quality...
Courtesy of Joan Stagnaro, Girl Friday - Private Chef Beans:2 cups dried heirloom beans (preferably Rancho Gordo & a mix of several shapes and sizes for fun and texture) Marinated beef: Chile: 2 lbs hangar or flank steak 2 large yellow onions, chopped 3 bay leaves...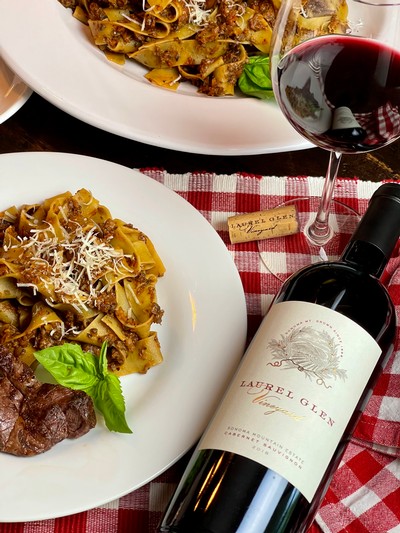 This pasta is a perfect vegetarian meal on its own, paired with a bottle of Laurel Glen Vineyard Estate Cabernet, or as a side dish to grilled steak. Serves 4 or 6 as side dish. Recipe courtesy of Wine Club Member Shaun Myrick 1 Yellow onion,...
Recipe courtesy of Wine Club member Mike Haines Serves 6 Ingredients 1/3 cup fine-ground coffee1/4 cup cocoa2-1/2 tablespoon salt1 tablespoon brown sugar1 teaspoon cinnamon1/2 teaspoon cayenne pepperVenison loin Directions 1. In a medium mixing bowl, combine coffee,...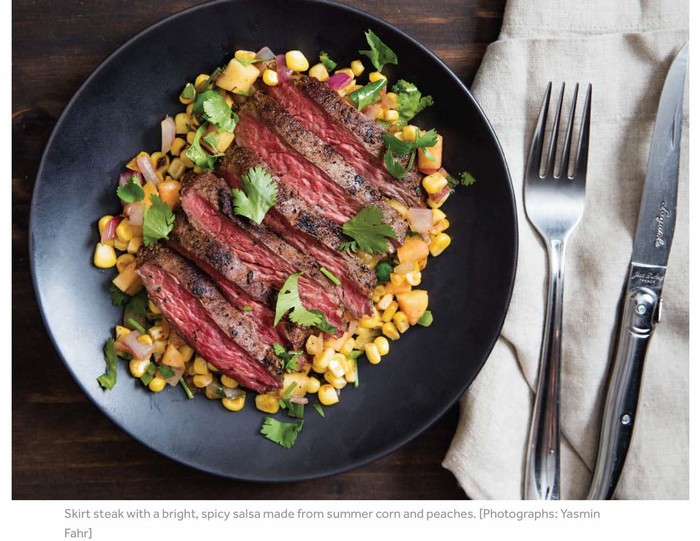 Salsa: 2 medium peaches                     2 ears sweet corn 2 tomatoes                            1 jalapeño 1/2 medium red onion 2 tbsp. fresh lime juice 1/2 cup fresh chopped cilantro leaves 1.     Cut onion into rings and cut jalapeño in half.  Roast corn, onion...
I love to cook. But that doesn't mean I like to use many different pots and pans when I cook. My favorite recipes are one pot meals and, lately, anything that involves the Instapot.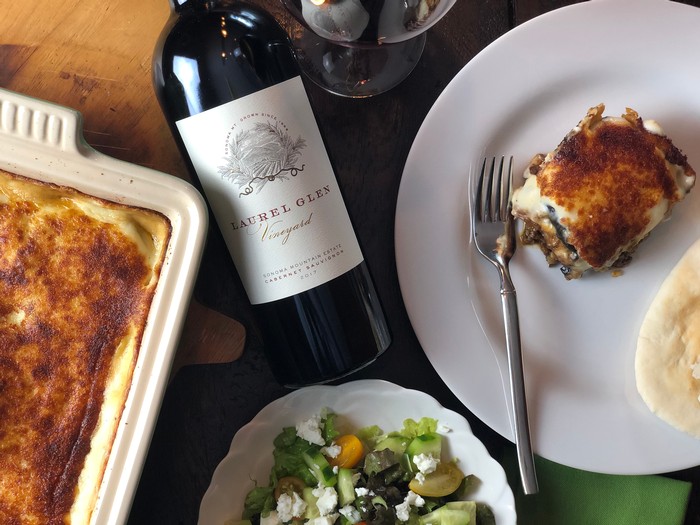 Impress your friends and family with this extremely flavorful lasagna-like dish. For a great Sunday supper, serve with a salad and the delicious 2017 Laurel Glen Estate Cabernet.  Courtesy of Wine Club Member Shaun Myrick Ingredients 2 eggplant — about 3 pounds...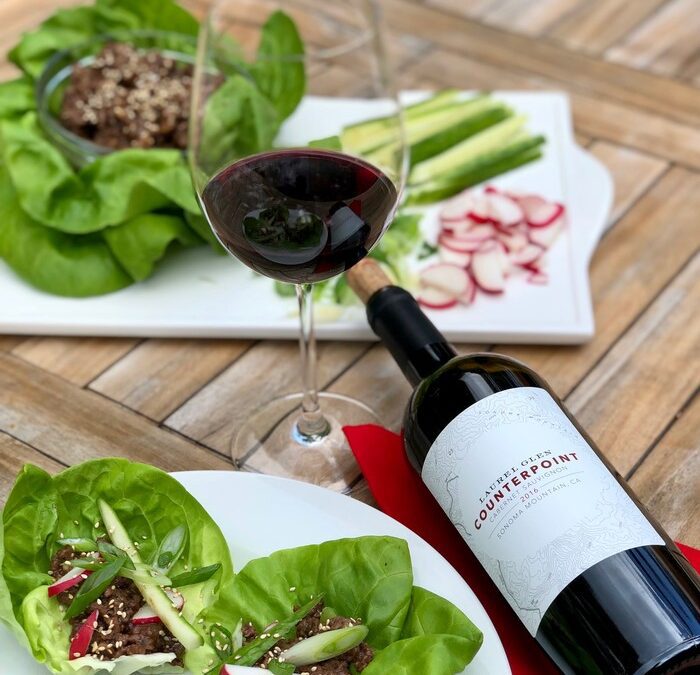 For a quick weeknight meal these Beef Lettuce Wraps pair well with the delicious Laurel Glen Counterpoint Cabernet Sauvignon. The extremely flavorful sauce pulls together the ground beef and shiitake mushrooms with a sweet and savory zing, the fresh spring lettuce...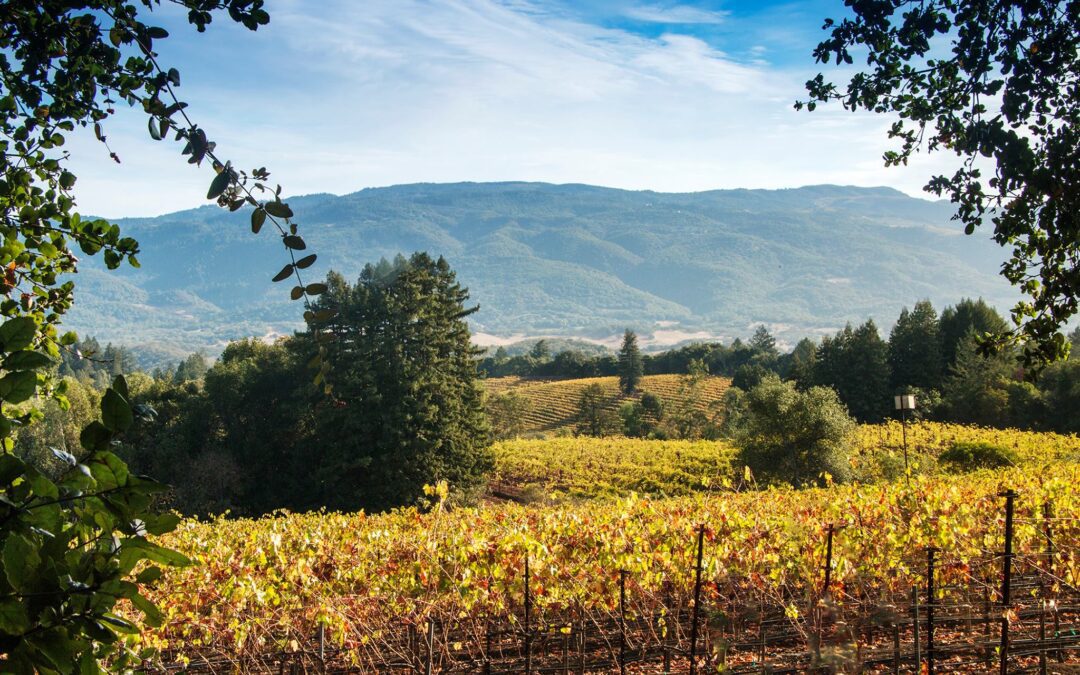 Sonoma Valley: A Beautiful Destination Stretching 17 miles through rolling vineyards, lush forests, and stunning mountaintop vistas, Sonoma Valley will win you over with its breathtaking beauty, small-town charm, and warm hospitality. Just 45 miles north of San...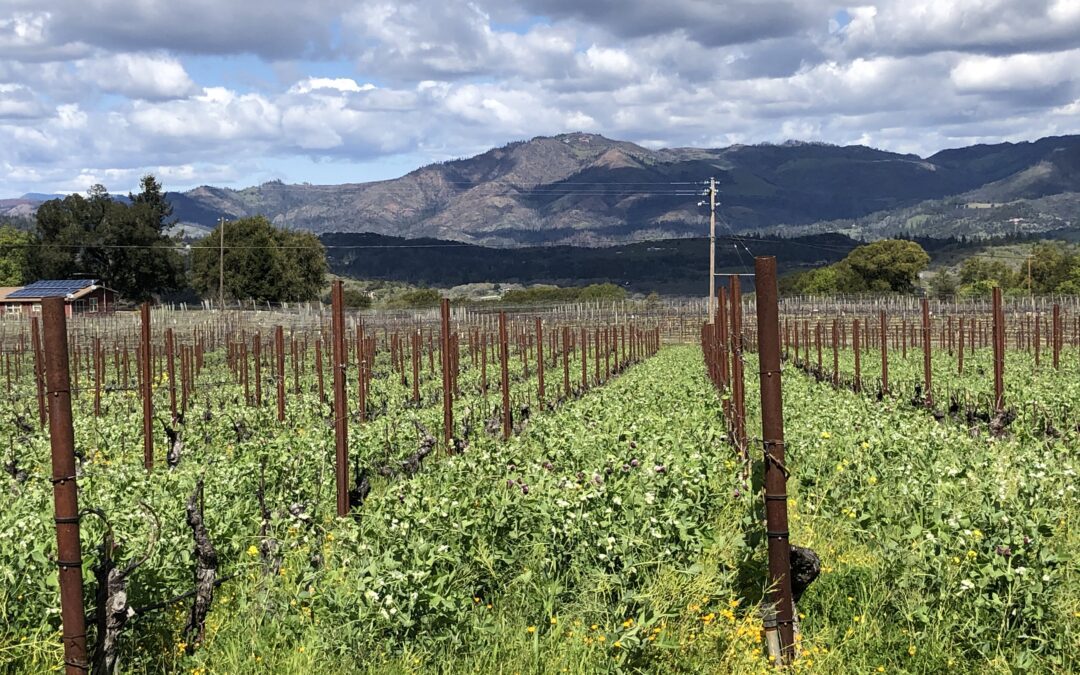 Do you know when the organic farming cycle begins? Do you know what the primary concerns of an organic vineyard are? Paying careful attention to the cover crop can produce higher-quality organic wine!
An authentic voice and the library stock to back it up. You can experience Laurel Glen Vineyard Cabernet Sauvignon vintages spanning over a decade. Enjoy a selection of bottles with a library tasting of rare wines on your next visit to Sonoma County, California. A...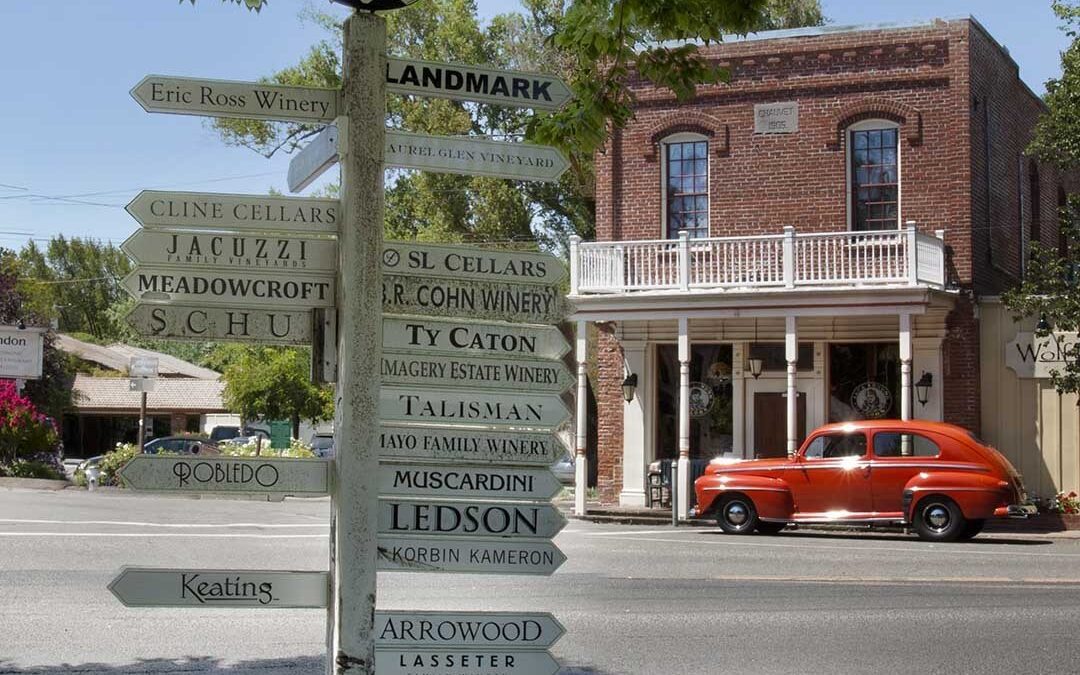 An itinerary that includes where to eat, what to do, and the best places to taste.