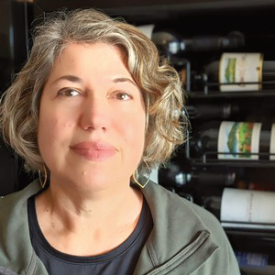 Bettina Sichel
Partner / Sales & Marketing
In 2011, Bettina Sichel, a veteran of the California wine industry, became the steward of Laurel Glen Vineyard after purchasing the iconic estate from founder Patrick Campbell in partnership with a small group of wine lovers. During her 30-plus-year career, she has worked with some of the finest producers of Cabernet Sauvignon. In 1998, Sichel helped launch Quintessa and went on to develop its reputation and profile distribution over the next decade as director of sales and marketing. The daughter of Peter M.F. Sichel, the man responsible for making his family's Blue Nun a household name in America, Bettina is the fifth generation of the Sichel family to work in the wine business.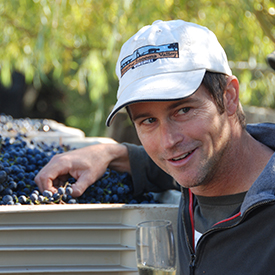 Randall Watkins
Winemaker
Winemaker Randall Watkins grew up on a vineyard in the foothills of Taylor Mountain in Sonoma County. After receiving his bachelor's degree from UC Davis, he worked briefly for a management consulting firm in San Francisco before feeling the call of wine country. He went to work in cellars and labs in Sonoma County and in Chile, rising to assistant winemaker at S. Anderson Vineyards in Napa before returning to UC Davis for a master's degree in enology. He went on to produce  highly regarded wines at Moon Mountain Vineyard as Winemaker and General Manager before joining Laurel Glen Vineyard in 2011.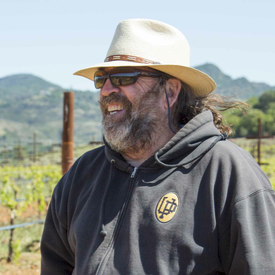 Phil Coturri
Viticulturist, Vineyard Manger
At the age of thirteen, Phil Coturri made Zinfandel with his father and the parish priest. By the next year, he was helping a neighbor plant a  Cabernet Sauvignon vineyard on Sonoma Mountain. That vineyard was Laurel Glen. After college and already an organic gardener, he granted a request to farm a mountain vineyard organically and never looked back. With a solid reputation as Sonoma's premier organic winegrower, Phil and his staff at Enterprise Vineyard Management today farm more than 600 acres of vineyards, all without synthetic fertilizers, fungicides, herbicides, or pesticides.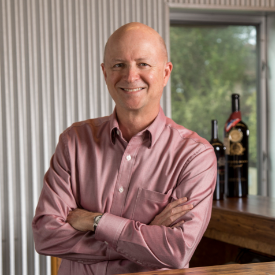 Mike Wallis
General Manager
A refugee from the financial world, Mike left his comfy project manager job at Charles Schwab to travel the world. Upon his return to the U.S. in 1993, Mike settled in Austin, Texas and was the owner/operator of a BBQ Restaurant and Beer Barn for 10 years. On a visit to Napa in 2007, Mike fell in love with viticulture, moved to Napa and enrolled in the Viticulture Degree program at Napa Valley College. He soon realized he was a little old to begin a career in vineyard work and settled for Operations Manager at Laurel Glen Vineyard. He proved himself so invaluable, that he was elevated to General Manager in 2020.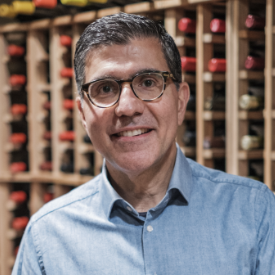 George Staikos
Director of Sales
George's passion for wine was ignited while developing award-winning wine programs for Four Seasons Hotels in Washington DC, New York City, and Santa Barbara in the 1990's. After earning his Sommelier certification, George settled in New Jersey to run the food and beverage operation at the only AAA Five Diamond Hotel in the Hilton Corporation, Hilton Short Hills. After leaving the world of luxury hotels, George led distributed sales and marketing strategy first for Jordan Vineyard & Winery, Quintessa and, most recently, Ramey Wine Cellars. He brings a wealth of experience and talent to the Laurel Glen Vineyard team.