Best Glen Ellen Wine Tasting Experience
Our Glen Ellen Tasting Room
Our wine tasting Room is located in the charming village of Glen Ellen, California. 20 minutes North of  Sonoma Square and 40 minutes Northwest of downtown Napa. With a distinct rural ambiance, Glen Ellen is unlike anywhere else in the San Francisco Bay Area. Although about an hour from San Francisco, Glen Ellen feels like a world away.
We are open 7 days a week from 11am – 4pm with the exception of the following holidays: Thanksgiving, Christmas Day, Boxing Day (December 26), and New Year's Day.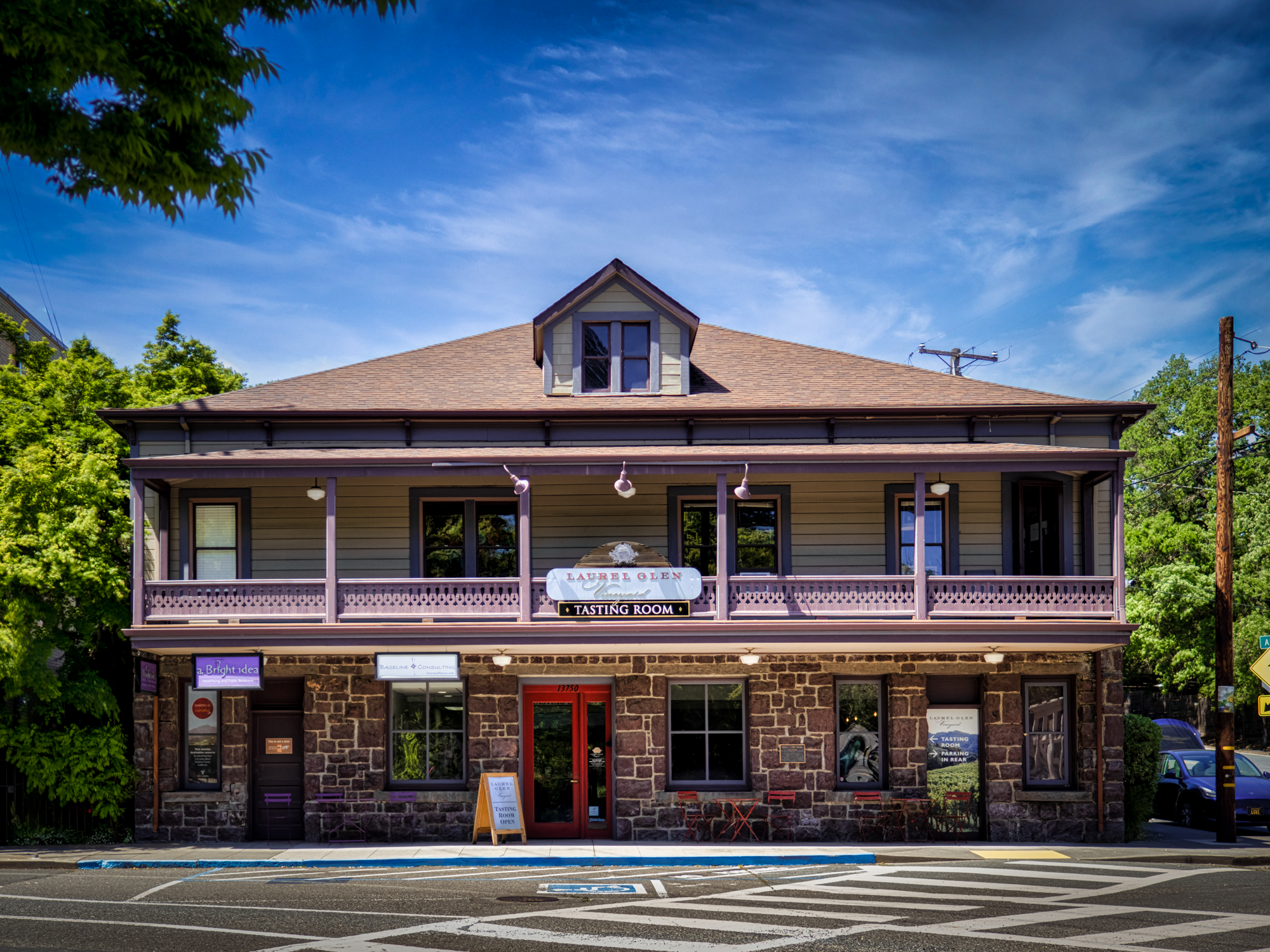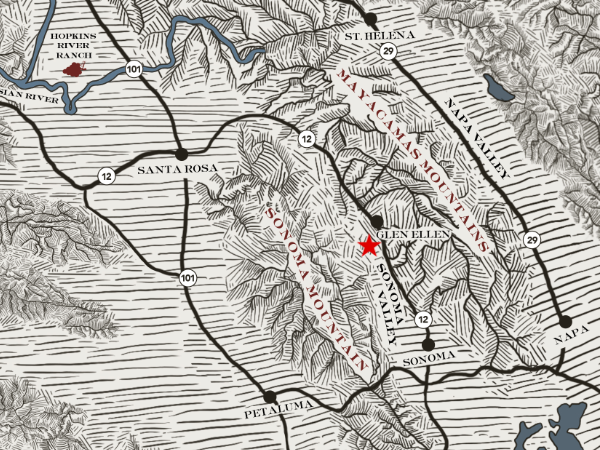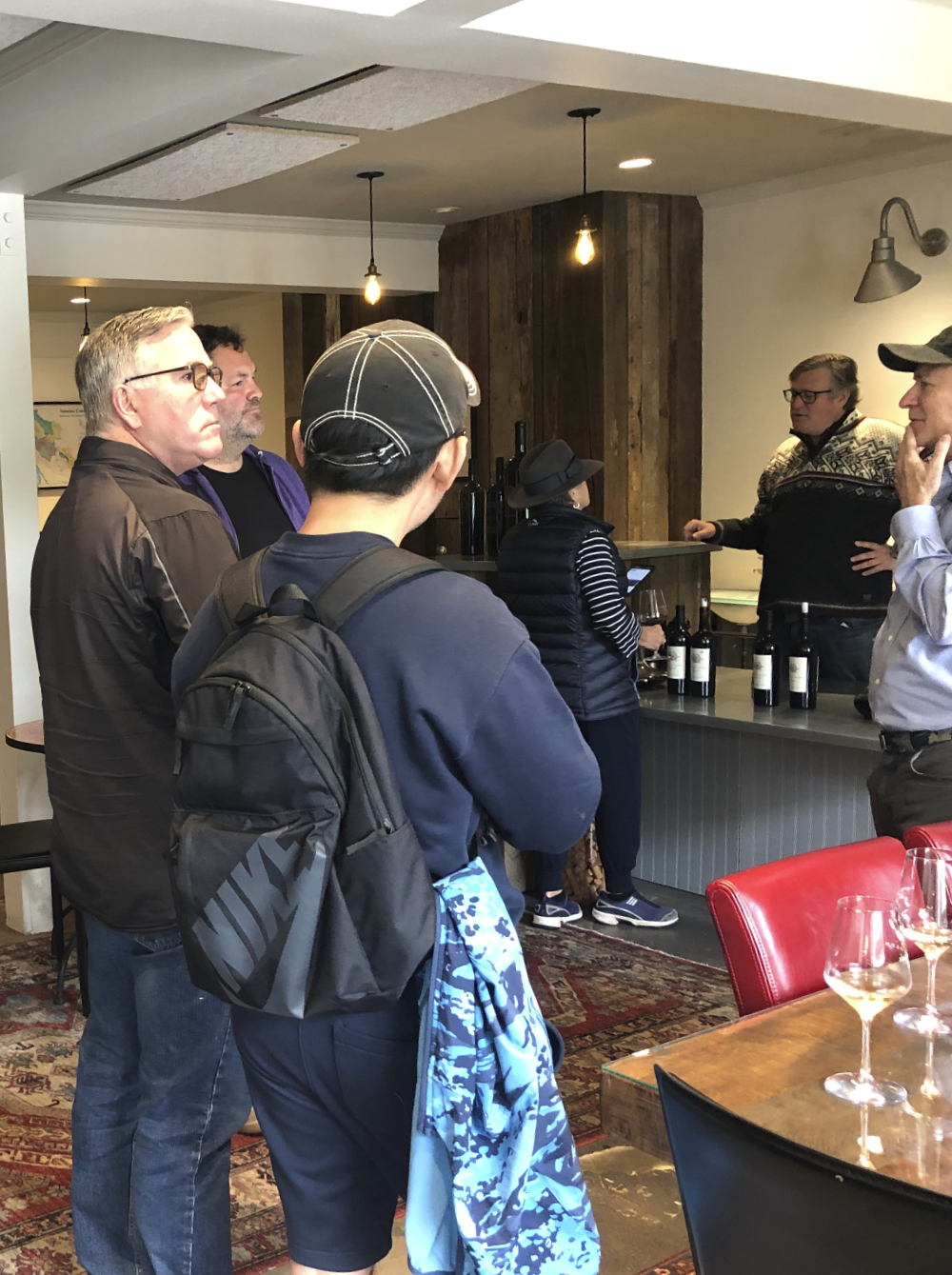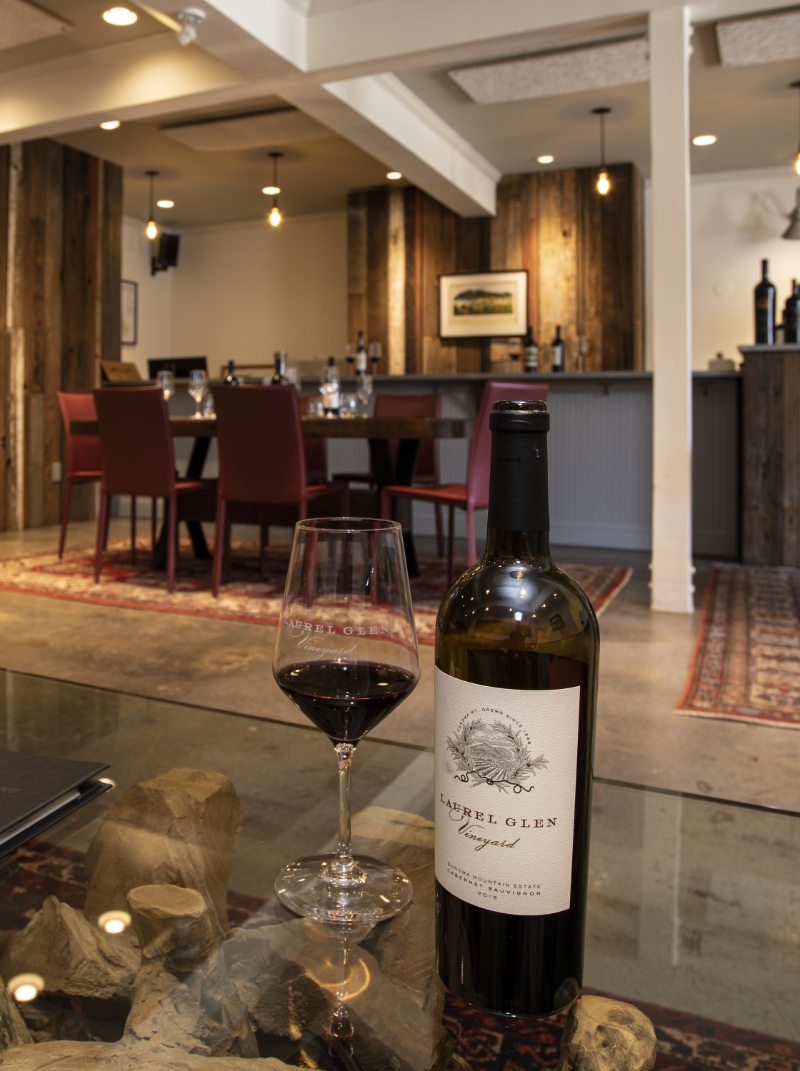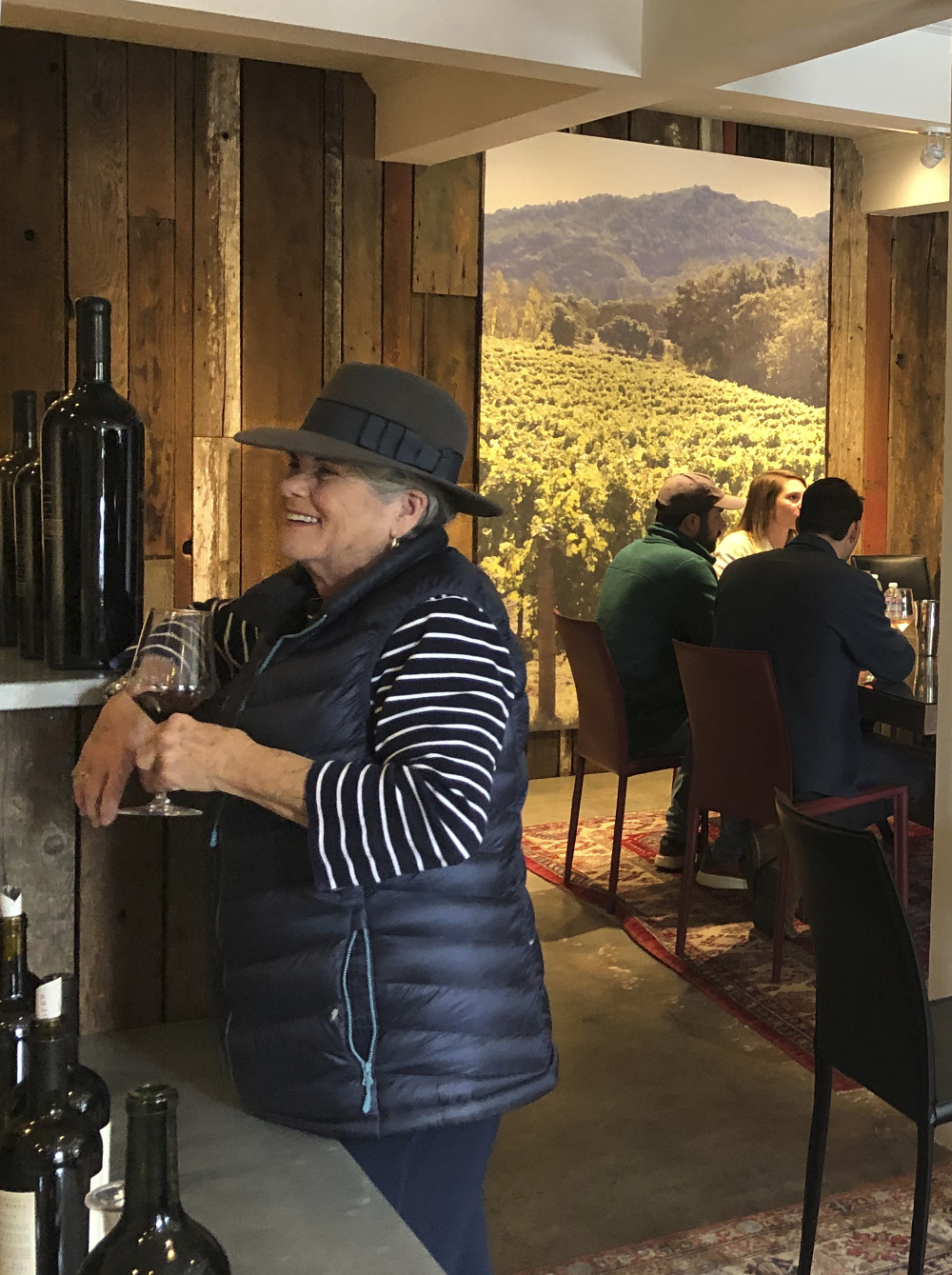 Wine Tasting
Come to our Glen Ellen Tasting Room, or schedule a virtual tasting.
Library Tasting of Rare Wines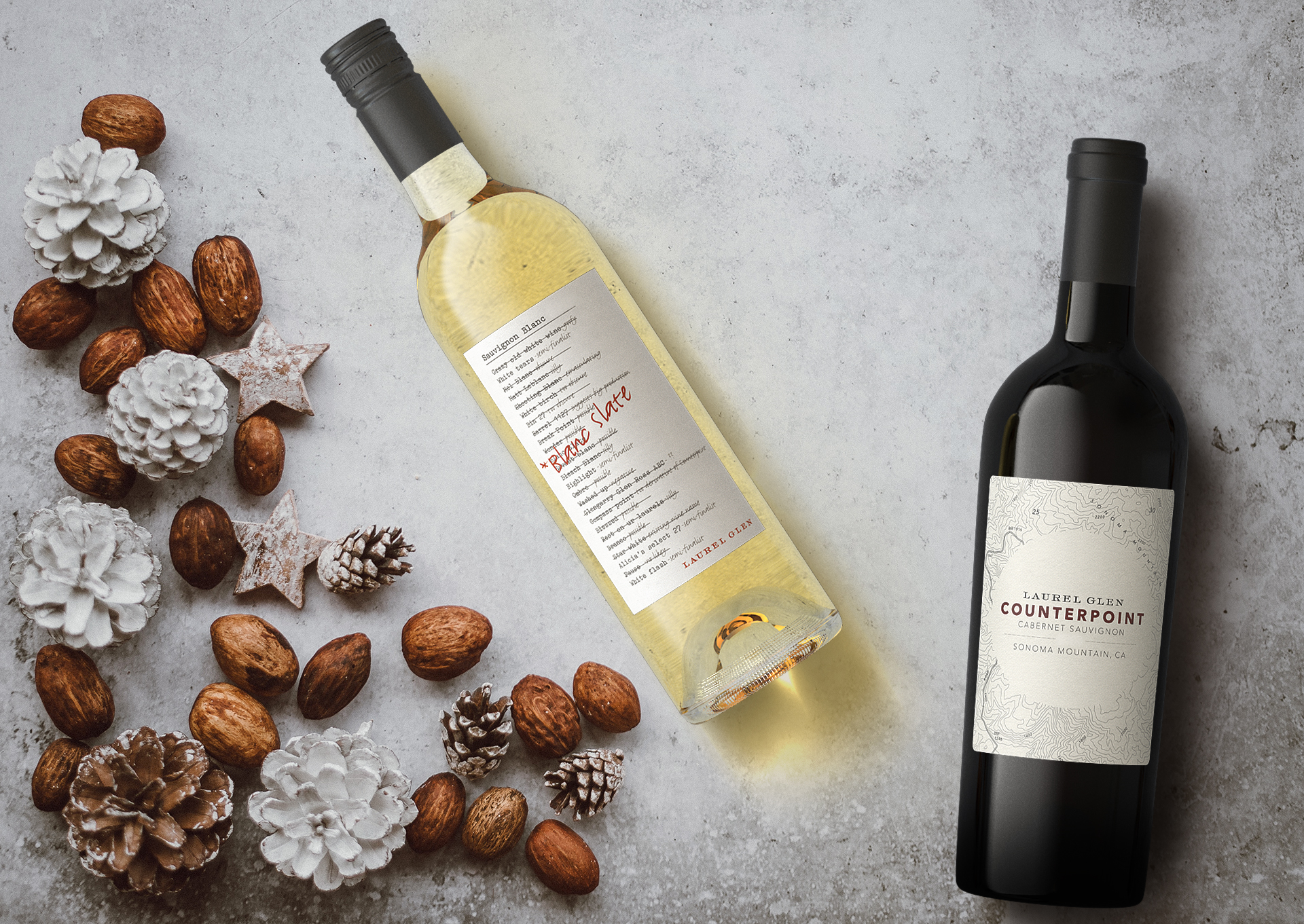 A seated tasting of four current release wines, both white and red.
Please allow 50 minutes.
 Cost: $40
(No charge for Wine Club members.)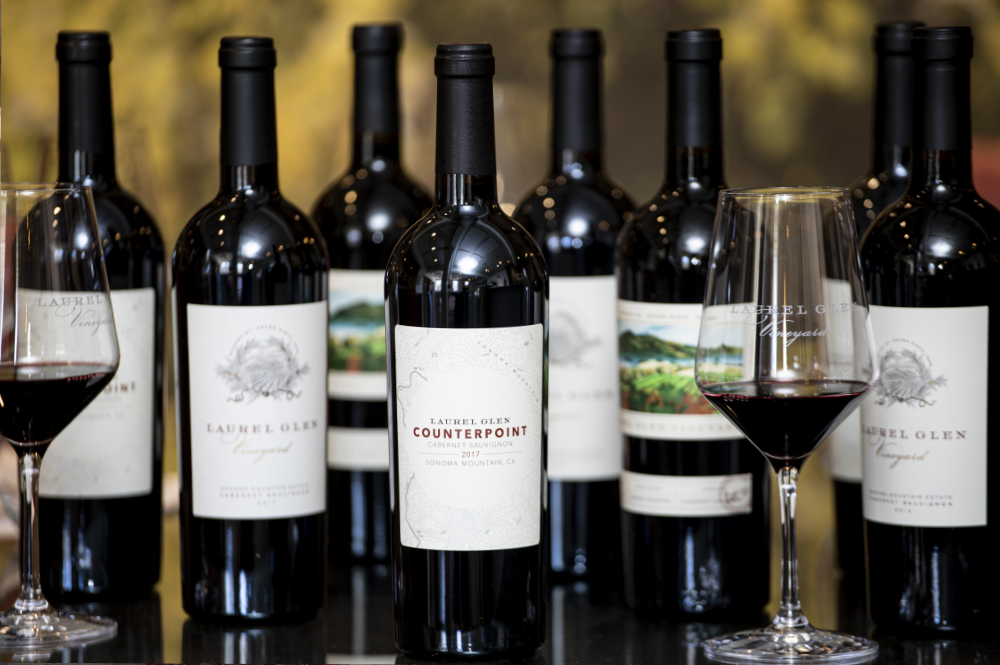 A tasting of one of our limited production white wines followed by our three signature Sonoma Mountain Cabernet Sauvignon wines, current vintage and library. 
Please allow 50 minutes.
 Cost: $50
(No charge for Wine Club members.)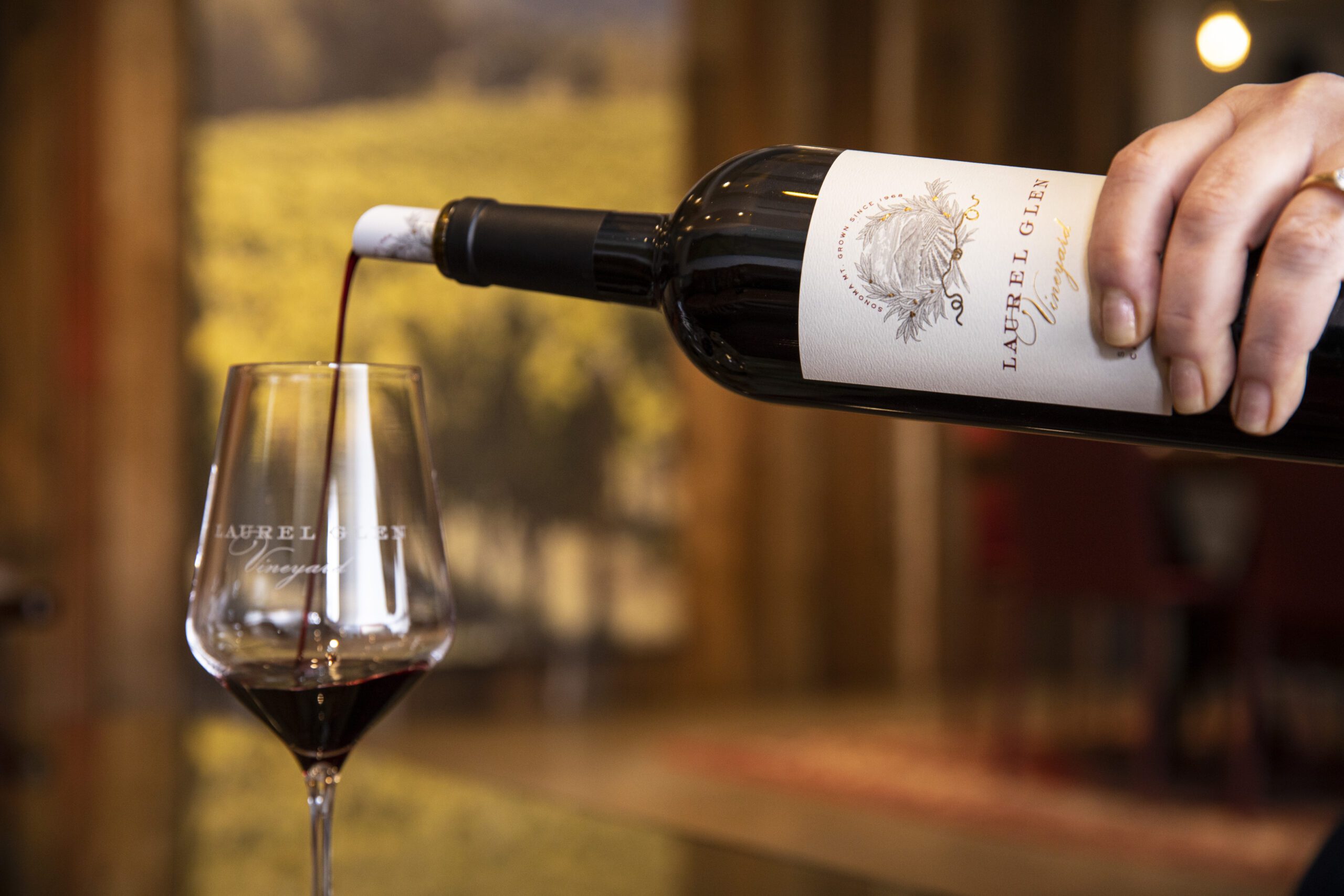 Your opportunity to sample a selection of rare, perfectly stored Laurel Glen Vineyard Cabernet Sauvignon vintages chosen from our extensive wine library and spanning at least a decade. 
Please allow 60 minutes.
 Cost: $60
(No charge for Wine Club members.)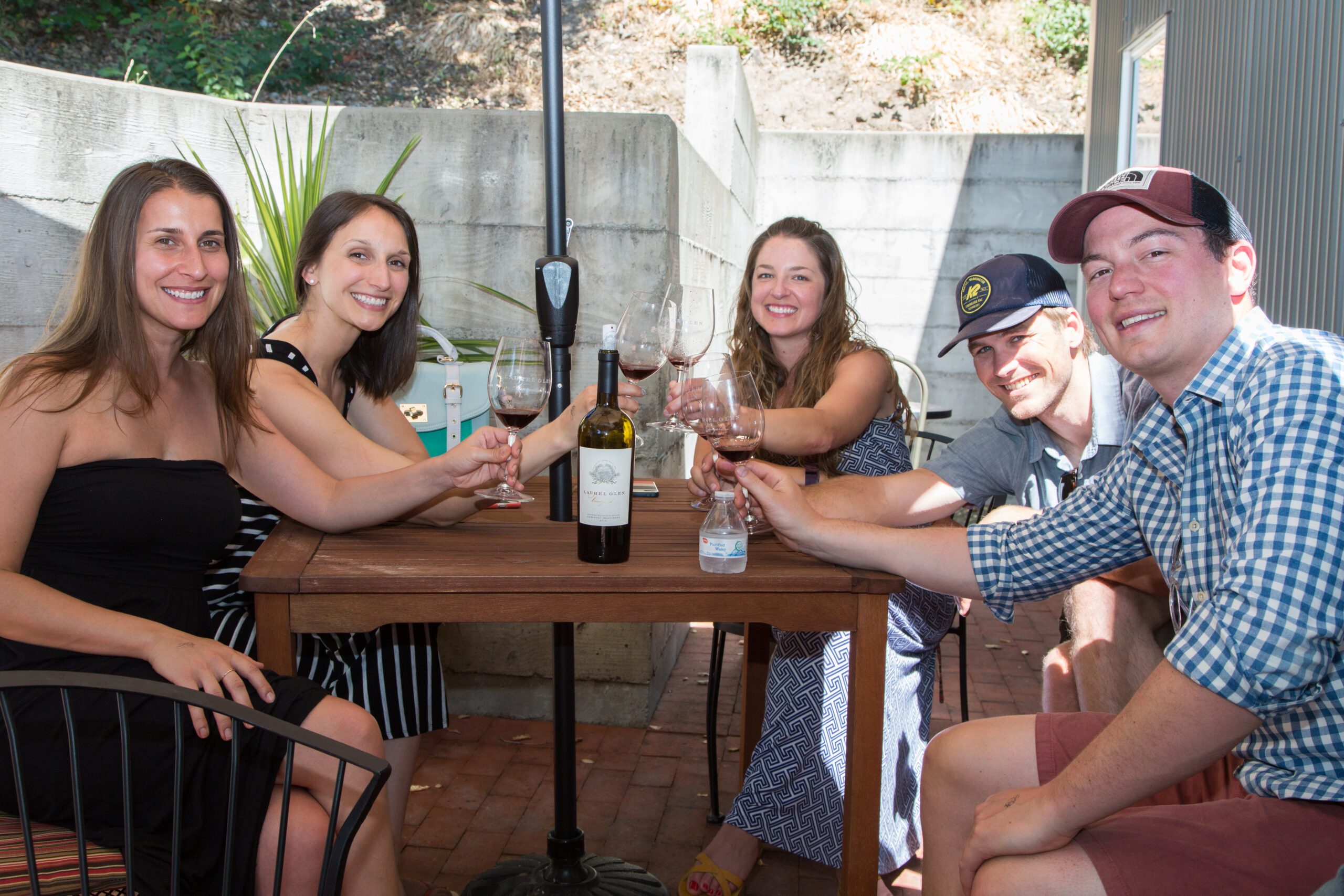 Can't Make it to Our
Wine

Tasting Room This Time?
Book one of our fun and informative virtual wine tastings. Invite friends, family, clients, or co-workers and let us help you create an entertaining, intimate and informative wine tasting.
What to Expect: Your host, always a winery principal, will share highlights from the 40 plus year history of our estate and fun facts about the Sonoma Mountain wine growing region. We will also lead your group through a sensory exercise, encouraging people to make aroma and flavor connections with common pantry items. Expect the virtual wine tasting to last about an hour, the same as an actual visit to Laurel Glen.
To request a custom virtual wine tasting:
Email: bettina@laurelglen.com